Please join our "Email list"
So we can invite you to our next fun event
Our Goal is to provide quality entrainment!
You deserve  some good clean FUN!
OCT 2  & NOV 6 :  WCS Blues
NOV 3:  SALSA BACHATA MINI FEST Salsa Picnic
West Coast Swing!
Rhythm & Blues Workshop
Top 40 and more.

SAT. OCT. 2
We have guest DJ  AND Instructors
Josh & Rachel!

Join the fun!
bring your picnic!
$15 
5:00-9:00pm @ Giessinger Winery
3059 Willow Ln, Thousand Oaks ca
EXTRA PARKING
1/2 block down in the business park
Jay Byam
JayByam@gmail.com,
(805) 405-2946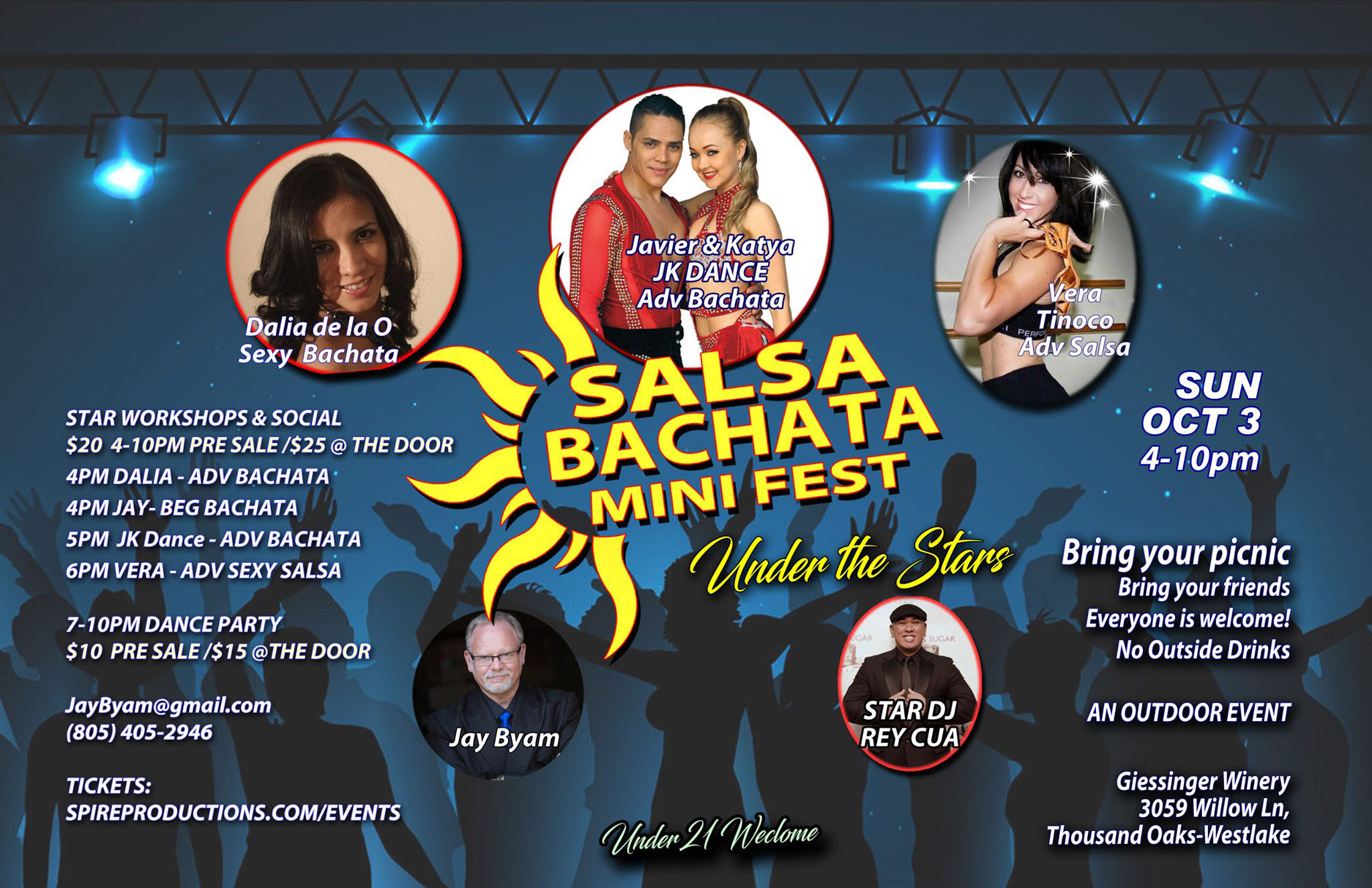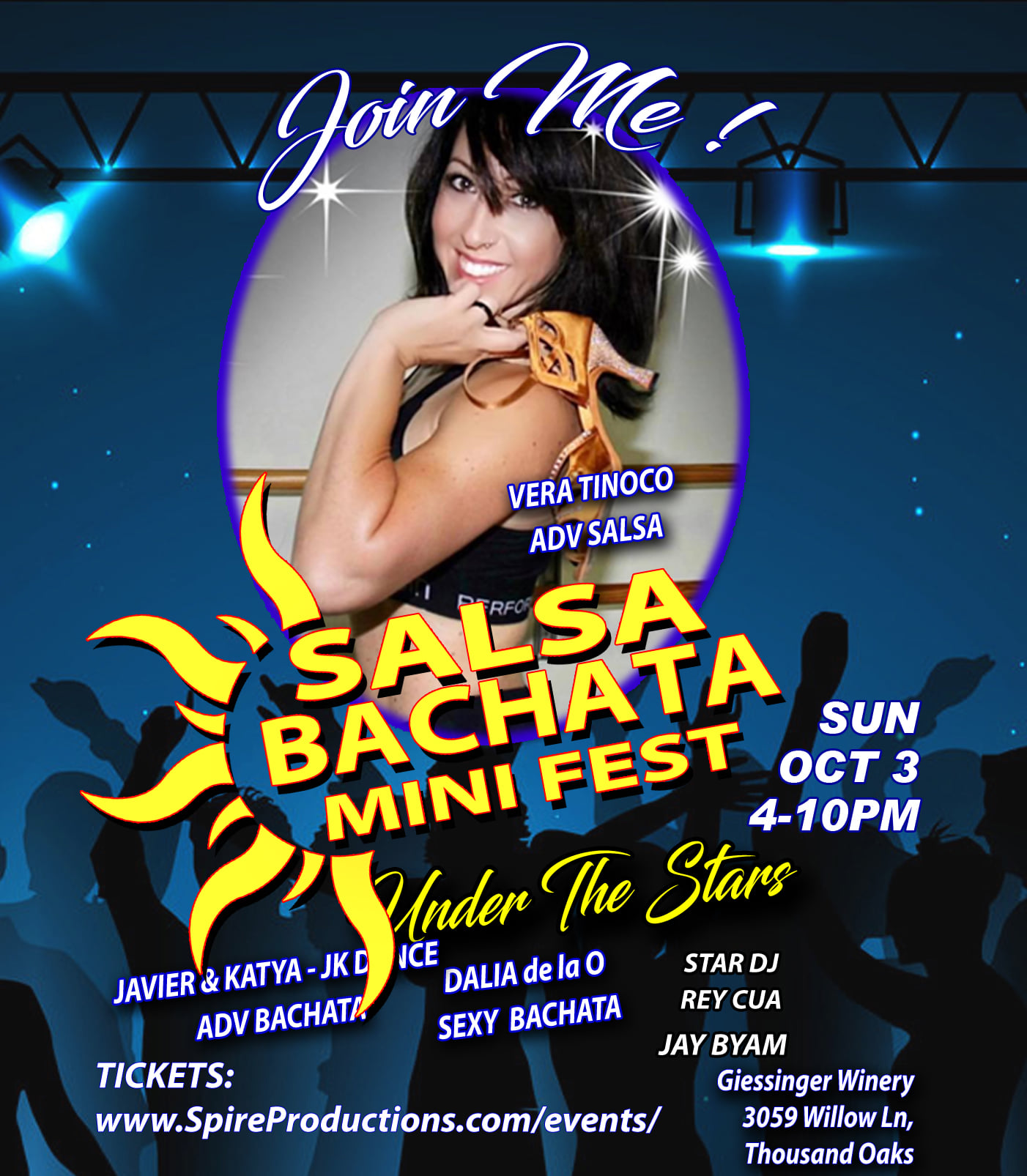 Workshop & Social:
$20 now/ $25 Oct 2

Social Only:
$10 now/$15 Oct 2

Salsa Bachata Mini Fest
(Picnic) Sun Oct 3
4-10pm
STAR GUEST INSTRUCTORS:
VERA TINOCO
JAVIER & KATYA – JK DANCE
DALIA de la O
Star Workshops
4PM DALIA – ADV BACHATA
5PM JK DANCE – ADV BACHATA
5PM JAY – BEG BACHATA
6PM VERA – ADV SEXY SALSA
– $20 PRE SALE 4-10PM
– $25 ON OCT 2
7-10 PM DANCE SOCIAL
– $10 PRE SALE
– $15 ON OCT 2
BRING YOUR PICNIC
Bring your friends
An Outdoor Event
Giessinger Winery
3059 Willow Ln
Thousand Oaks- Westlake
Jay Byam
Jaybyam@gmail.com